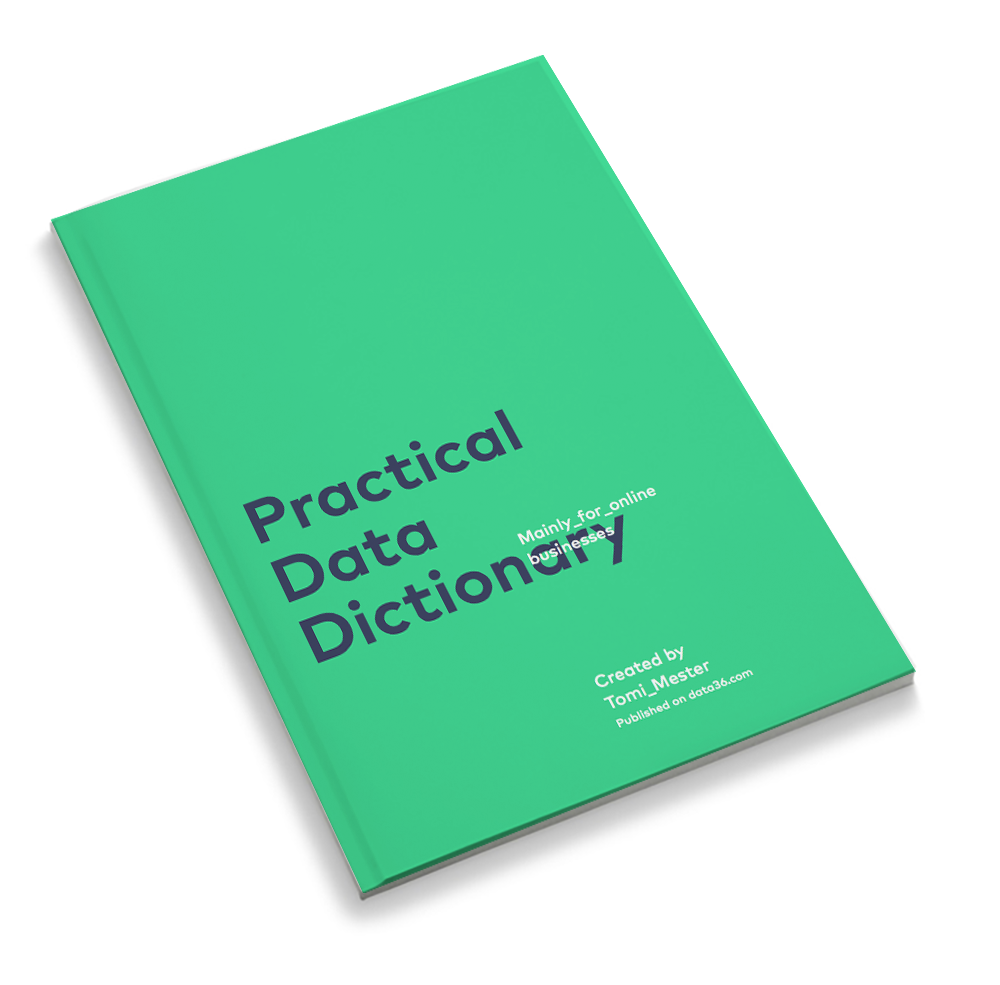 Long story short:
Here's your PDF: click! 😉
The Practical Data Dictionary is a:
54-page handbook
for free
which unifies the most-used data expressions and places them within a clear framework
Actually it's more than a "dictionary." It provides a lot of examples and case studies, and explains what you should do, why, and how, when you are dealing with data at your online business. When you start using the Practical Data Dictionary, make sure that you send it over to your colleagues, so everyone at your company is on the same page.
And when I say it's free, I mean it. Not even an email subscription is needed; just click here or on the picture above, or:
If you share it on Twitter or Facebook, or send it to your friends via email: thanks!
At the same time, if you would like to be notified about cool data-related articles, please subscribe to my Newsletter.
Newsletter Subscription
Subscribe to my Newsletter to get notified twice a week about my new learning materials (articles, videos, online courses and more) and other useful information regarding data science:
Tomi